By Michael Mills
Weapon-mounted lights have evolved so much over the past 10 years it is almost impossible to keep up. But when is good, good enough? For over 15 years, I have trusted my life to Streamlight products. They have offered a great mixture of quality, durability and cost. I have had the opportunity to run everything from Surefire, Cloud Defensive, Modlite and others, and have always found Streamlights to offer a great combination of performance and power.
For me I went with the Streamlight Protac HLX. If you are not familiar with the Streamlight Protac HLX, it is a rifle-mounted light featuring 1,000 lumens and 27,000 candela and comes with a pressure pad and basic rail mounts. Since a good light can be a significant investment, what options do we have to make a good light even better?
Keeping It Clean
Cloud Defensive had the idea to come out with something called the Lighting Control System, or LCS for short. This is an integrated mount that keeps the Streamlight Protac HLX pressure pad in place on the rail with an aluminum mount and an internal wire routing port.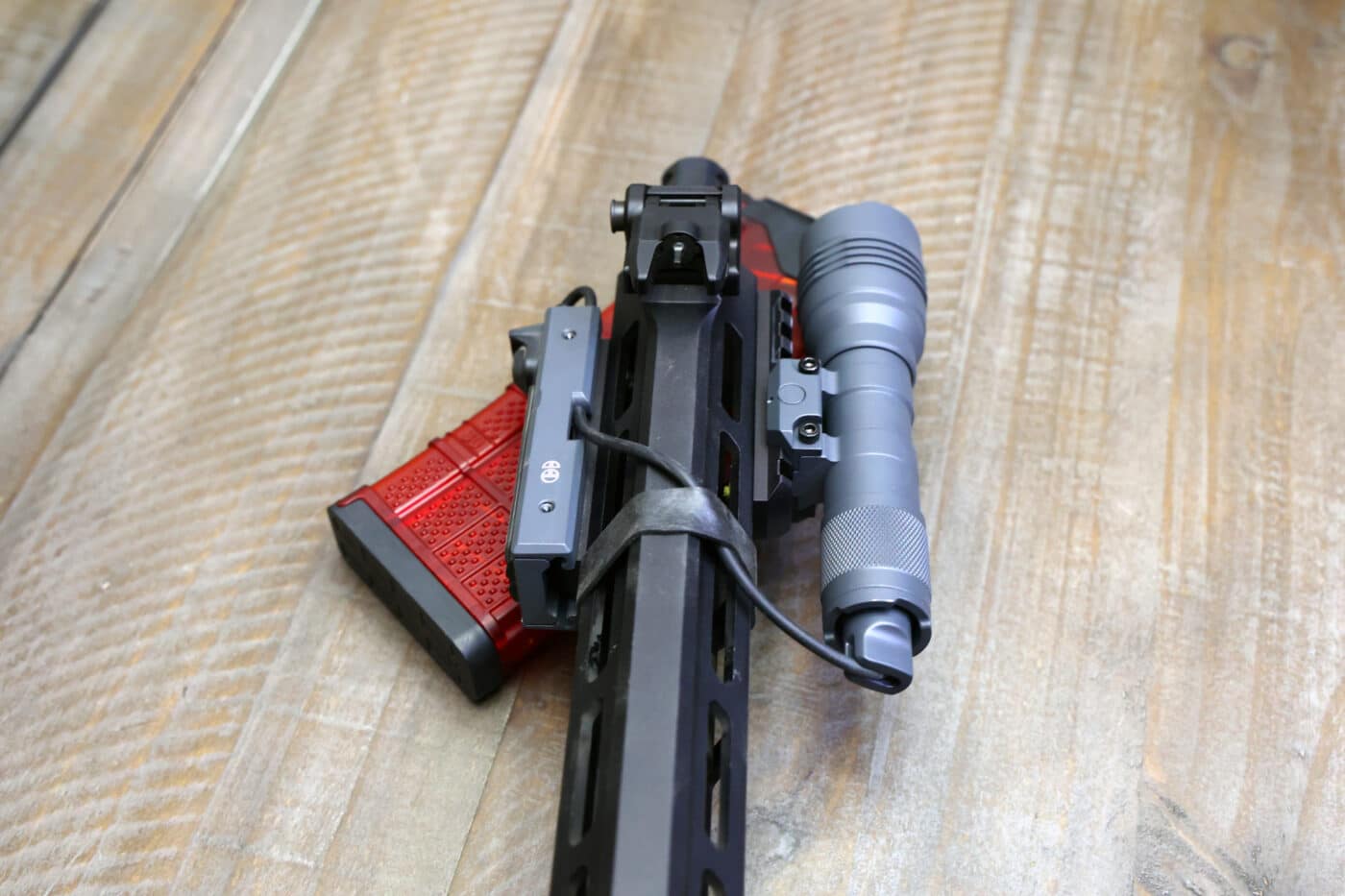 The mount itself takes away the need for tape, zip ties or any other form of retainer for your wires and pressure pad since it affixes to the quad rail of your existing set up. In the case of sleek rails like on the Springfield SAINT Victor, you will need a section of pic rail for the light and for the pressure pad. If you want to go all-out, the Arisaka M-Lok mounts for scout-style lights make for a tight package.
As a long time fan of the SAINT Victor rifle, I can plainly state that it is not just another AR-style rifle. Springfield Armory selected top-end parts for use in the SAINT rifle, and it will work well as a hard-use duty carbine or a weekend target rifle. The rifle is much more than the sum of its individual parts. My point, ultimately, is that a superior rifle like the SAINT needs an illumination system that works at the same high level.
LCS for Everyone
This light kit from Cloud Defense comes with everything you need to mount up and get to work on the range including the LCS Mount, Sreamlight Protac light, pressure pad and batteries for around $170. However, if you already have a Streamlight Protac or even a Surefire, Cloud offers just the pressure pad mount at a lower price.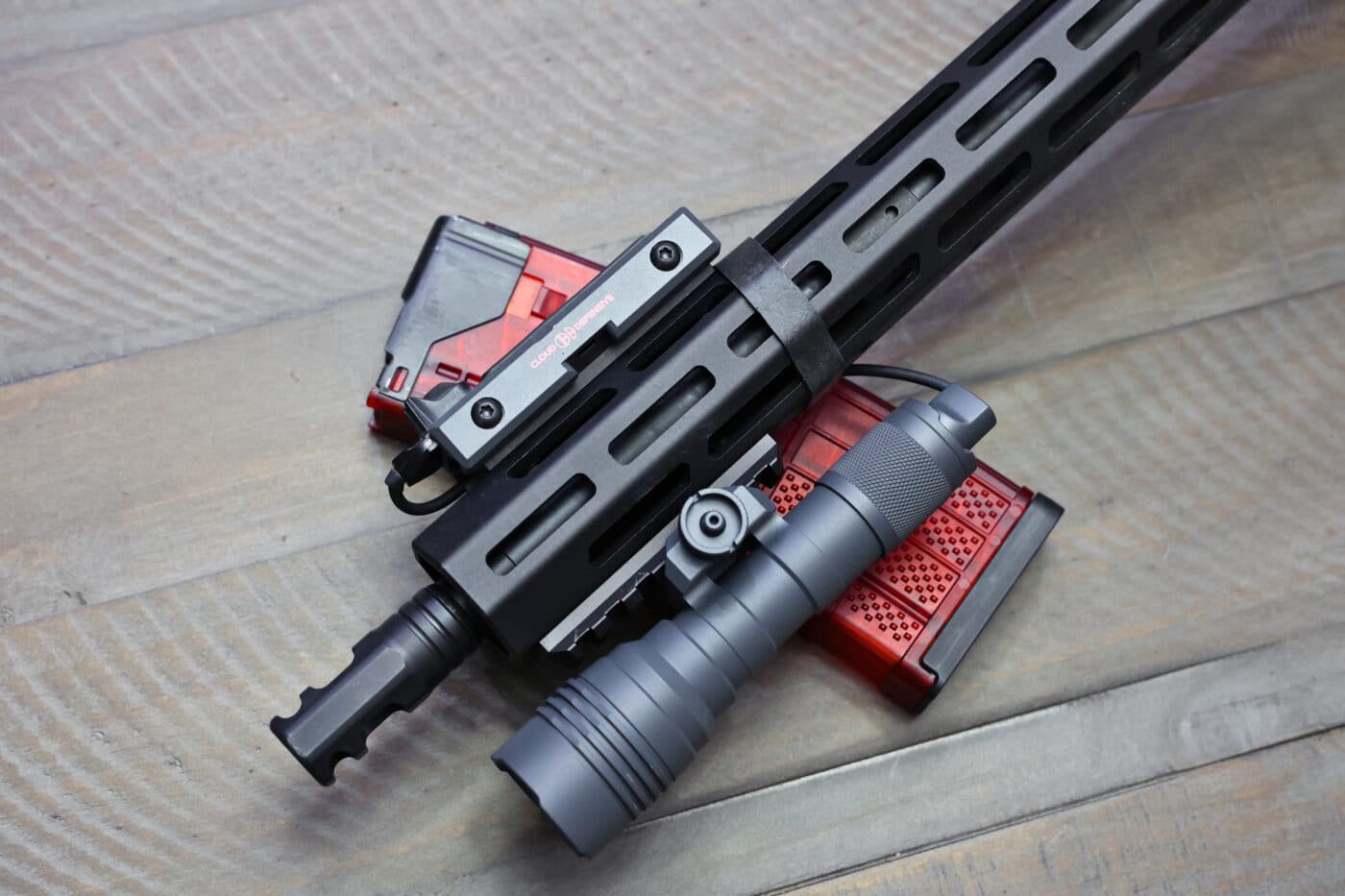 They do have color options as well like the sniper gray I ordered. Some of the other offerings are black and flat dark earth if you want to match up to your rifle.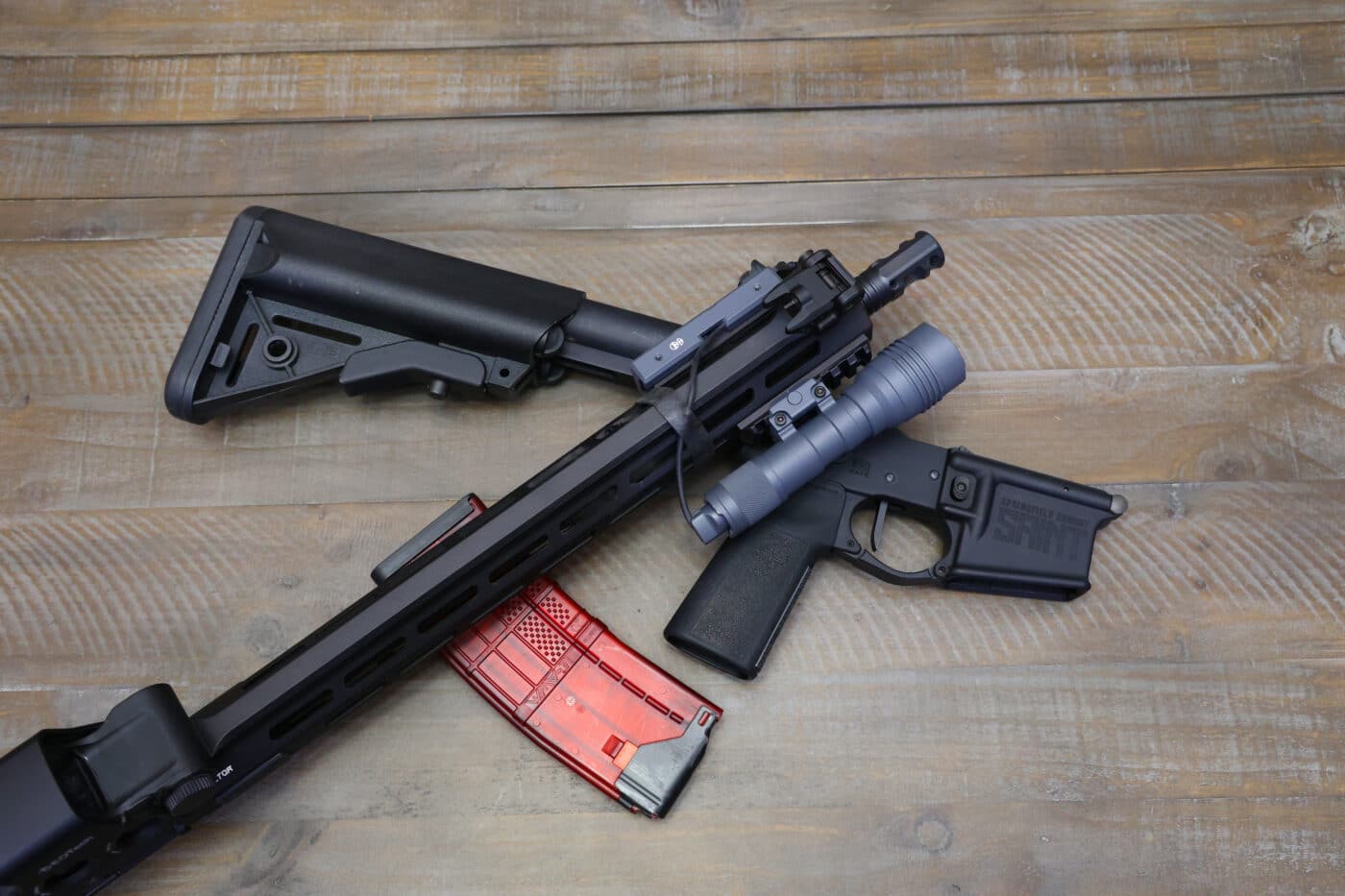 Conclusion
Like I said, a rifle like the SAINT Victor requires a good quality lighting system. And with the Cloud Defensive LCS and Streamlight HLX Kit, you have a system that is powerful, effective, and easy to use without a lot of complicated or loose wires hanging out.
Editor's Note: Please be sure to check out The Armory Life Forum, where you can comment about our daily articles, as well as just talk guns and gear. Click the "Go To Forum Thread" link below to jump in!
Join the Discussion
Go to forum thread
Featured in this video