Imagine transforming your living space into a work of art with just a sponge, paint brushes, and milk paint. If you're looking to add a unique touch to your walls, why not try painting clouds? In this article, we'll show you how to create an awe-inspiring cloudy effect that will leave your accent wall looking breathtaking.
Unleashing Your Inner Artist
We understand that painting clouds might sound intimidating, but trust us, it's easier than you think. By following a few simple steps, you can achieve a stunning cloudy effect that will make your living room wall truly remarkable.
Materials Used to Paint A Cloudy Accent Wall:
Old Fashioned Milk Paint Safepaint Version in Slate
Old Fashioned Milk Paint Safepaint Version in Snow White
Old Fashioned Milk Paint Safepaint Version in Pitch Black
Three brushes for painting
One brush for feathering
Sponge
Lots of plastic containers
Let's Get Started: Painting Clouds with a Sponge
The first step is to mix the milk paint powder with equal parts water. You can mix it in jars or use a paint mixer. After shaking or mixing, let it rest for about 15 minutes until the paint becomes frothy. Remember to mix only the amount you need to avoid wastage.
Now comes the fun part! To achieve the cloudy effect, mix two batches of blue using the slate color. For a darker shade, add a bit of pitch black, and for a lighter shade, mix in some snow white. You'll end up with two shades of blue in your plastic containers.
To create the cloudy effect, divide your wall into horizontal sections. Within each section, paint a swatch of the darker color (around two feet in height and length) and then add a bit of the lighter color on top. Use a dry brush to blend the paint, creating a seamless transition between the two shades.
Continue this process as you work your way across the wall, blending the shades to create a breathtaking cloudy effect. If the paint starts to dry, use a slightly wet sponge to blend the colors together.
Once you've completed the cloudy effect, step back and admire your masterpiece. You'll be amazed at how your living room looks twice as big, thanks to the drama created by the wall. The Old Fashioned Milk Paint not only provides a beautiful hue but is also environmentally friendly and easy to work with.
To Wrap It Up
There's no doubt that painting clouds on your wall is a fantastic way to unleash your creativity. The process may take a few days, but the end result is well worth the effort. So, why not step out of your comfort zone and give it a try? We promise you won't be disappointed.
Now, we need your help. Should we leave the birch wrapping paper as a background for the upcycled bookcases in front of the wall, or should we remove it for a cleaner look? Let us know in the comments below.
To explore more ideas using milk paint, check out NetPaylas's exclusive collection.
More Ideas Using Milk Paint: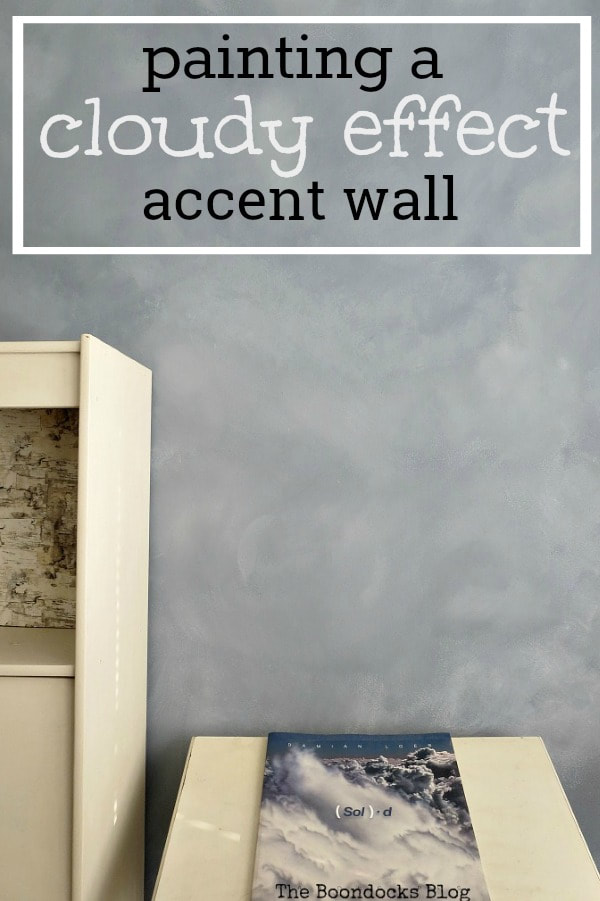 We hope you enjoyed our tutorial on how to paint clouds with a sponge, milk paint, and paint brushes. Let your imagination run wild and make your living space a true reflection of your unique style.